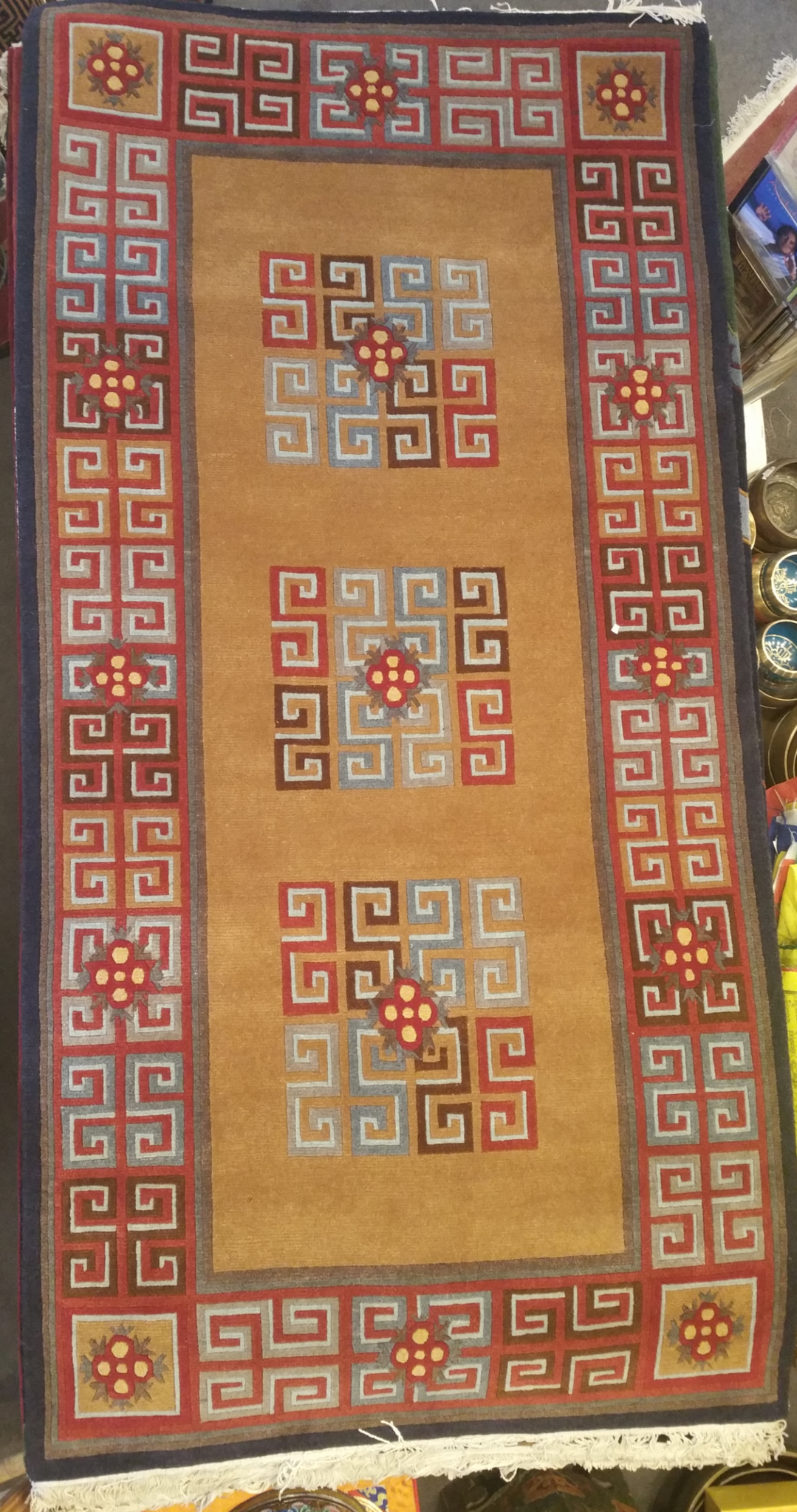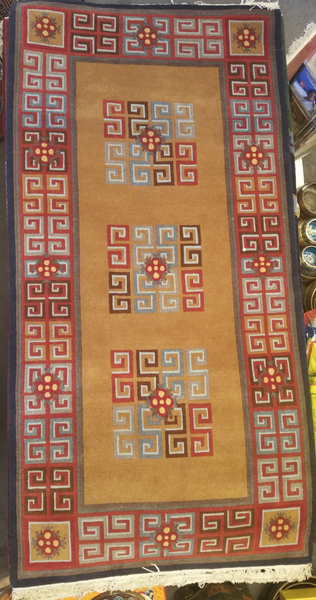 Sale
High End Tibetan Hand-Woven Rug. Ganachari Border / Auspicious
Tibetan Rug Handwoven in Nepal.
Tibetan rug design is handmade in Nepal by Tibetan and Nepalese artisans. These Tibetan carpets are made of 100% organic wool. And the quality is the highest quality with 100 knots/inch. It takes at least 2 months to make since they are hand-knotted by artisans. This particular rug has white background.

According to wikipedia: Tibetan rug making is an ancient, traditional craft. Tibetan rugs are traditionally made from Tibetan highland sheep's wool, called changpel. Tibetans use rugs for many purposes ranging from flooring to wall hanging to horse saddles, though the most common use is as a seating, Sleeping, Meditation or Decorative (Khadhen)
PRODUCT DETAILS:
Rug measures approximately 3ft x 6ft . Each rug is handmade with the highest quality 100% Tibetan and New Zealand wool that features a higher lanolin content, allowing water to bead on the surface.
Made in Nepal.

*SHIPS FAST AND SECURE FROM BOULDER COLORADO, UNITED STATES.*

* Due to the handmade nature of these carpets, slight style, size, or color differences may occur.